StraightEdge3
Introducing StraightEdge3, now with transparency.
This freeware program for Windows® can create a multiple number of boxes on the screen, which always stay in the foreground. These boxes can have different colours, transparency, and size.

StraightEdge3 can be used for a variety of purposes: (1) As a visual marker for list items on the screen, (2) To block flashing banners on web sites, (3) To create blocks of precise pixel-dimensions to measure other displays on the screen, (4) An estimation tool for vector drawing packages such as CorelDRAW, and lastly, (5) To visualize a web design concept by laying out blocks of different sizes and colours.

Installation consists of creating a directory, e.g. \Program Files\StraightEdge3, copying the .exe file into it, then creating a shortcut to it on your desktop.

Uninstalling is just as easy. Simply delete the directory and the shortcut. StraightEdge3 leaves no footprints in the Windows registry. (Don't you wish all programs were this well-behaved?)
Click here to download StraightEdge3

To download the previous version (2.0), click here.



Screen Shots:
Startup: Text in corner disappears after 3 seconds from startup. Menu available on right click in top left corner.

Sample Use 1: Compare files in different folder windows on the desktop.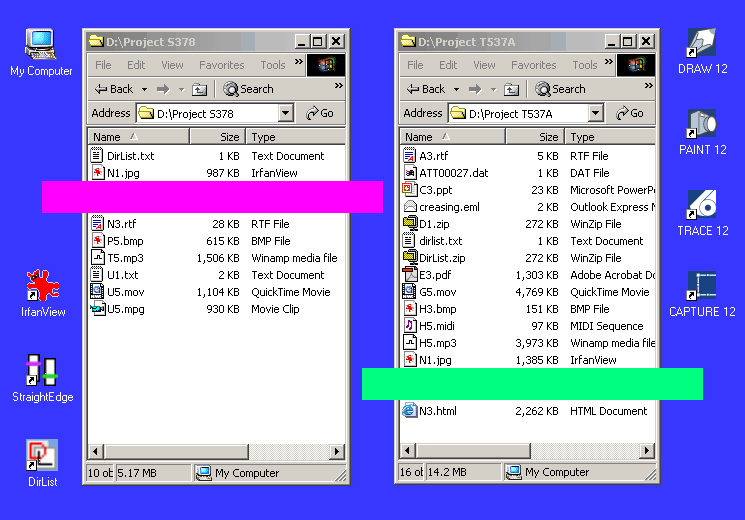 Sample Use 2: Block flashing, irritating banners when browsing. (Indeed, this is the original reason for creating this program, which has come a long way since.)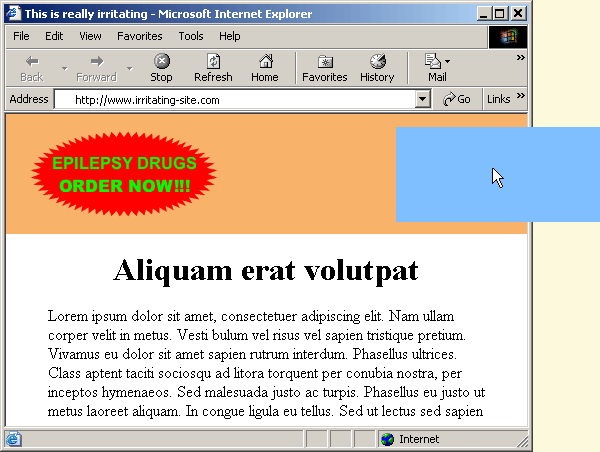 Sample Use 3: Measure in exact pixels the size of an image or some element in an image. In the example below, there is no faster way to measure the extent of the spill.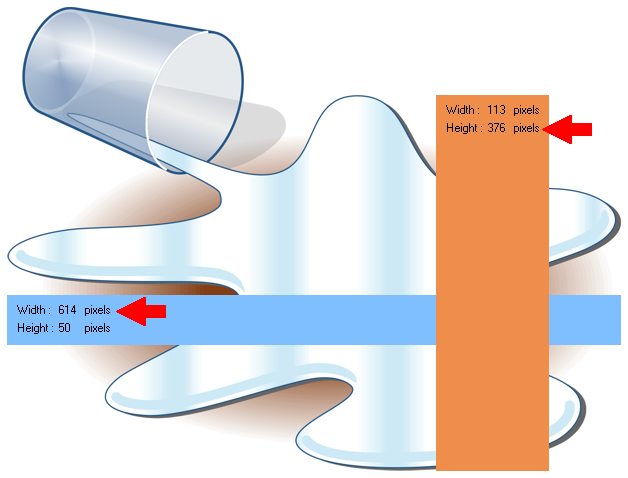 Sample Use 4: Having stretched, reduced, zoomed in and zoomed out, your image is finally just the way you want it to appear on your web site. Now you want to export it as a bitmap, but at what size? Easy.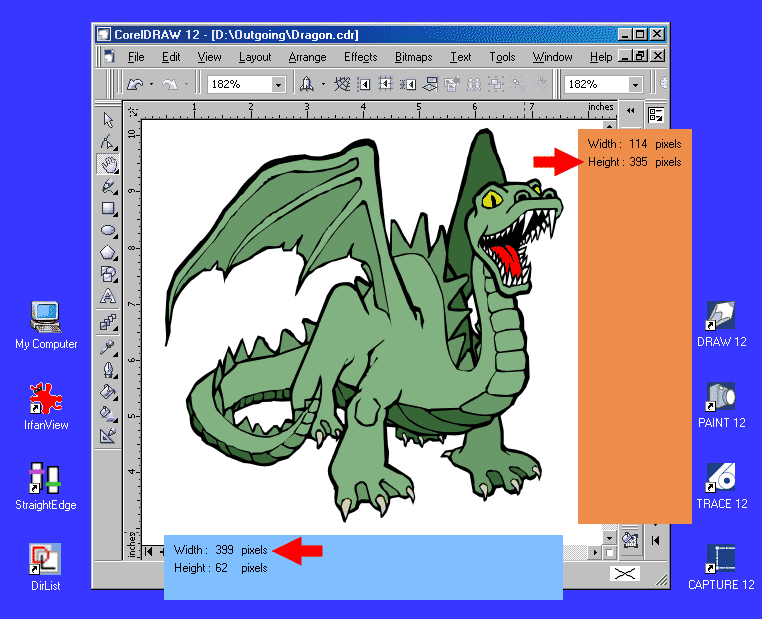 Sample Use 5: Quickly visualize web page design and colour schemes.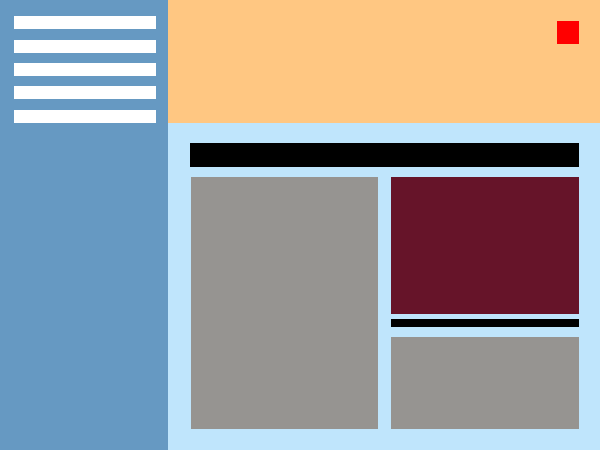 Click here to download StraightEdge3

To download the previous version (2.0), click here.



To contact us:

Email us at support@parallaxcan.com
Montreal, Canada